The Phoenician and Scottsdale, AZ
Transit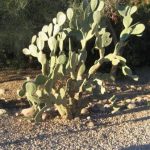 We took Southwest non-stop from Boston (BOS) to Phoenix (PHX) for free leveraging points from one of my wife's Chase Southwest cards. The flight was easy and Southwest employees were wonderful as usually. Note that the flight includes free beverages and little snacks (wheat thins, nuts, etc.) along with free bag check. Southwest does general admission type seating which I don't like, but since my wife is pregnant they told us we should preboard, which landed us an aisle and middle next to each other in the front the plane (and in the back on the return).
When taking southwest, be sure to attempt to check-in online beginning exactly 24 hours in advance if you care about your seat or who you sit next to. Also note that if your city isn't the origin of the flight, expect all the good seats to be taken before even the first person gets on (think of it just like getting on a subway in rush hour from a center point on the line).
Upon arriving at Sky Harbor airport in Phoenix, we simply went to the cab stand and took a cab for under $25 with tip to the Phoenician. The resort recommends their black car service (around $35 if I remember correctly), but if you are low maintenance, a cab will be cheaper. For the return make sure to call a cab ahead of time. Our took 15 minutes to show up and they don't cruise Scottsdale like Manhattan.
We choose not to rent a car, but that is a difficult call. If you don't plan on leaving the resort and the surrounding areas of Scottsdale (such as the Fashion Square Mall, Camelback Mountain, Old Town/Downtown Scottsdale, the "Waterfront" plaza and the like), there is no need for a car. If you plan to travel further a field, you may want one. My thought would be to rent one on every other trip to the area.
The Phoenician Resort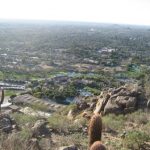 We stayed at Starwood's Luxury Collection Phoenician Resort leveraging the SPG points that we earned from our Starwood American Express Cards plus a $29/night resort fee (see below). Overall we were extremely pleased with the experience. It may be one of my favorite hotels in the world. Although I've been to somewhat fancier places, I find the Phoenician had the perfect mix for my personal preferences.
Do note that the place is really huge, but seemed to be almost empty since, I guess it was shoulder season in mid-January. The staff says it is almost totally empty during Phoenix's scorching summer.
Rooms
The room was wonderful. We were in the Casida, C building Room 7208. They said it was an upgrade due to my gold status, but it is difficult to differentiate between most of the rooms. The room was huge (I think they say it is around 600 sqft) with a huge bathroom and very large semi-enclosed deck overlooking a little pond. The bathroom had a seperate extra size shower with very high water pressure, am extra wide tub, a doored off toliet area and a vanity with two sinks. The amenities were very nice and included shampoo, condition, gel wash, two types of hard soap, lotion, cotton wipes, q-tips, shower cap along with a hair dryer and magnifying mirror (and maybe some more stuff I forgot). The room also had a nice walk in closet with tie and belt hooks and room for tons of clothes along with a mini-bar area (with a fridge big enough to hold maybe a few of your own cans or a couple of pint size leftover boxes). And take advantage of their free shoe shine, I was disappointed that I didn't realize it was available until I was packing for the airport.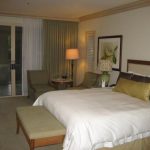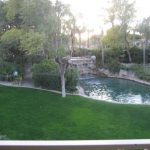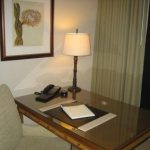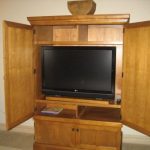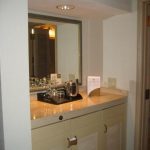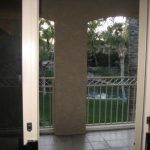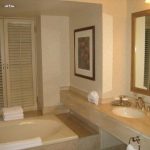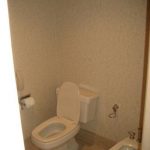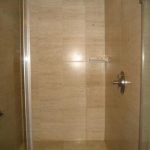 Resort Fee
They add $29 per night as a resort fee which includes:
free wifi (worked perfectly in the room and in the lobby)
use of spa locker rooms (whirlpool, steam room sauna and key amenities such as razors, q-tips, SPF 30 sunblock, hair stuff, lotion, etc.)
use of the spa meditation room
use of spa lounge (with free fancy teas, ice tea, coffee in morning, fruit flavored filtered water, apples, oranges and bananas)
use of the tennis courts
use of their fleet of about 6 hybrid bicycles (with oversized seats that are supposed to be comfortable but certainly aren't for long rides)
use of the fitness center (see below) including private labeled bottled water which tasted terrible (I would dump the water and refill it with the flavored stuff from the spa lounge)
50% fitness center classes (i.e., $10 yoga for $5)
Note that I have heard (though have not confirmed) that you can ask them to not charge the resort fee if you are not going to use any of the services (including the gym) or discounts, but if you bring a laptop, internet itself will get you most of the way there.
Fitness Center
They may have one of the best hotel fitness centers I have been to. They just replaced all their gym machines with Matrix brand equipment around New Years 2012. They have about a dozen pieces of cardio equipment including elliptical, bikes and treadmills, all with advanced TV's including pretty training scenery (or better yet, just look out the windows if you are there during daylight hours). They also have about a dozen nataulius style lifting machines, plus a safety free-weight bench/squat machine, a few dumbbell benches, a full set of dumbells from 5lbs to 90lbs and a free weight curl bar. Their cable machine freaked me out a bit until I realized that its back wall spins to reveal a separate set of attachments (Scooby Doo haunted mansion style). They have a couple of Bosu balls, a few fitness/stability balls, a set of medicine balls, some Pilates ovals and some mats.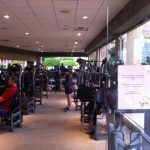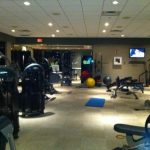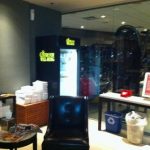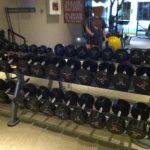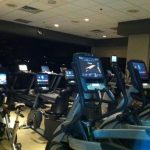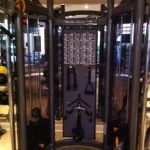 Yoga & Fitness Classes
Across the hall in the nice sized group exercize studio there is some more equipment along with nice large windows. Meta supplies the Yoga teachers and may be the single best part of the whole experience. They have Yoga on average of once per day. We took one great class with Nancy whom I would highly recommend. We also took a class with the studio owner who was great, though she has such a large following that it was more difficult to get that personal attention (still, the perfect class for someone that doesn't need lots of adjusting).
We attempted to take a third class, but it was the day of the Marathon and the teacher wasn't able to get to the resort due to road closures. I have never seen a business go so far to attempt to rectify a relatively small imperfection. First someone from the fitness center came up apologized, said we obviously won't be charged for the session and gave us each a card for a free fitness class in addition. Then the yoga studio manager left a message for us saying they would like to make it up to us by providing a free private yoga session for the two of us. Talk about above and beyond. They offered a few different times, but we couldn't get the schedule to work. They then went ahead and left us a very nice handwritten note along with a Yoga video featuring one of their teachers. I really have never seen a retail business go so far to rectify a small "mistake". Almost anyone else would have simply said, sorry, it's the Marathon's fault, we won't charge you for the day. I will certainly look to take more classes with Meta anytime I return to Scottsdale.
Spa/Fitness Locker Room
They have a very nice locker room with a steam room, sauna, whirlpool, showers and all the bathroom amenities you could want. Their lockers have programmable combination locks.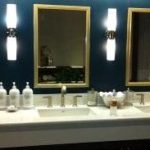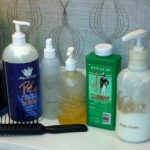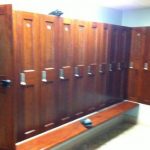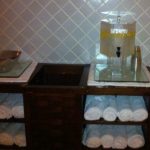 Spa Lounge Area
We spent a lot of time at the spa lounge. Basically, we would wake up and go there for breakfast. They had four fancy teas including White Ambrosia, Chai, something decaf and something else in little fancy tea bags. They had a selection of oranges, apples and bananas (though they often ran out of bananas). Also, behind the counter they brewed regular coffee in the morning. They also had a nice flavored ice tea, lemon infused water and orange & strawberry infused water on the counter that seemed to originally come from a filter. This was very important since tap water in the area (I hear it is all of Phoenix) tastes pretty bad.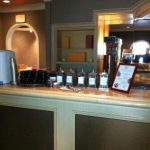 Golf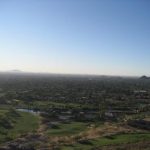 I don't play golf, but did a little research anyway. The course looks beautiful from the top of Camelback if that counts for anything. They have 27 holes. Playing 9 or 18 will set you back $199 before 1:30pm and $119 after. Price includes the cart (which they "encourage"), but no discount for walking. There is a discount for "Replay" if you want to go beyond 18 holes. If you are flying on an airline without free bag check, a set of Calaway Razors will set you back $65 a day and include 6 balls.
Tennis
The resort had a bunch of tennis courts that are included with the resort charge (I think there was one grass court that was extra). Loaner racket and balls were included as well (sorry, I didn't look at them so I can't be a judge of their quality). Use of a ball machine was $50 per hour and private lessons were extra as well. The entire time we were there, we saw one person using the tennis courts and we walked by them often.
Pools
The resort has tons of pools as you can see from the pictures. They are heated so they are still very comfortable to swim in during the less hot months. I only went in once since I was busy hiking and doing other activities, but they were very nice. The have huge towels for you already sitting on the chair and tons of extras available. We were there in January, so saw maybe 1% of their many, many lounge chairs occupied.
They also have a huge hot tub. Imagine four large hot tubs jetting out from a central hot pool and fountain. You could have a separate semi-private conversation going in each of the 4 wings. The temperate was pretty good, but I was pretty unimpressed with the jets. It seemed that only two of the 4 wings had jets working at all and only one had any pressure to them.
For kids (and big kids like me) there was also a water slide. It would probably bore anyone older than 12, but is still a nice have for families.
Restaurants and Bars
The Phoenician had multiple restaurants onsite.
J&G Steakhouse – we didn't eat there, but did a quick self-tour and the ambiance is amazing. It is on an upper floor and has big windows giving it amazing views. They also have dining on the back deck with large gas firepits adding to the beauty (and the carbon footprint). J&G also has their own bar.
Il Terrazzo – we ate at the bar attached to Il Terrazzo one night. We split a Kobe Burger (~$16) with fancy french fries. The chef split the burger onto two large oval plates for us and then filled up the rest of these plates with french fries (maybe a McDonald's old "Supersize" on each). The burger was pretty good as were the fries, but I ended up eating almost all of a simply unreasonable amount of food.
Lobby Area (Thirsty Camel / Tea Court) – This is the only place I ever saw even a hint of a crowd. The Thirsty Camel is an indoor/outdoor bar that is what you would expect other than the three outdoor gas firepits that are wonderful places to sit by and enjoy a drink. Pulling back from the bar itself, there are tons of tables around from which you can order a drink or bar food from a server.
Relish – Relish was mostly closed during prime dinner times for private functions for most of my trip. This was maybe the one thing that really bothered me. It was there one "affordable" style place with a selection of $16 burgers and other casual food along with a very large beer selection. Oh, well, it gave us more opportunities to walk off-campus to other restaurants in Scottsdale.
I didn't try the Oasis Pool Bar, the 19th Hole golf bar (seemed to close pretty early) nor the ice cream / candy store (actually, I didn't even know it was there until I noticed it on their website after the trip).
Downtown Scottsdale
Among more, the downtown area includes
Fashion Square – a large high-end suburban style mall by Macerich. For some reason, people that live in Scottsdale seem to be very proud of Fashion Square. So much so, that before I got there, I had no idea that it was a mall. While it is very nice mall, it is still a MALL! I did, however, go there almost every day for their pretty good food court. I believe I had three meals at Pita Jungle (had very good salads and other interesting things, though their best was the perfectly spiced plate of grilled vegetables) and two at the burrito place (fine burritos).
Old Town – pretty much an outdoor mall, but with some charm.
Waterfront – a large retail/residential/office complex across the street from Fashion Square. It contains one of my new favorite restaurants, Wildfish Seafood Grill. It also has Olive & Ivy which was pretty decent place at reasonable prices.
Also in the general vacinity is the Roaring Fork restaurant which may be one of the best values in the city on a Sunday or Monday night.
Camelback Mountain
Camelback Mountain has options for both light and fairly serious hikers.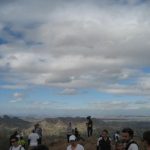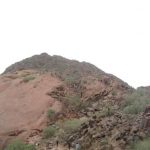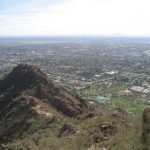 Cholla Trail
To access the Cholla trailhead by foot or bike (driving really isn't an option unless someone is dropping you off since the resort is pretty much the same distance as the parking), exit the resort from the back gate and take a left on N 64th St. (Invergordon Rd.) Go a few streets and take a left up Cholla St. Follow that up hill for a bit and you will see the trailhead on your left. There is bike parking right at the trailhead.
Note that the resort will only bring you up the Cholla trail to post #18, which I would estimate is about 15-25 minutes from the base for an athletic hiker and before it turns from a simple trail into a rocky scramble. If you are very afraid of heights, turn back at post 18 (note that I wish the hotel was more clear that the guided hike, which they charge $10 to $20pp for, only goes 1/3 or 1/2 the way up the mountain). If you are somewhat afraid of heights or don't want to scramble, turn back at the saddle which is a large clearing a bit past post 19. After the saddle, the trail turns into a rocky scramble and feels fairly exposed. Often, when you look to the left or to the right, it will seem like there is a big cliff. You almost always have a fair amount of space between you and the edge and it is generally not anywhere near a 90 degree cliff anyway. The real danger is that everything you are climbing is hard rock and pretty steep so that if you fall, it is going to really hurt.
Upon reaching the summit, you can reverse you way down the Cholla trail or head down the Echo Canyon trail on the other side. It is pretty obvious, just walk across the summit and it is straight ahead, maybe a bit to the left, but more on that later.
If you reverse you way down the Cholla trail, note that you will be using your hands to help yourself jump down rocks a lot. Those that are predisposed to vertigo may experience more on the way down.
Round trip on the Cholla Trail could be as little as 1 hour for a great trail runner, about 1.5 hours for an athletic hiker, about 1.75 hours for the typical person willing to attempt it and 2 hours for someone that needs some more motivation. Those that don't hike much, are generally less athletic or are carrying small children would probably take even longer.
Echo Canyon Trail
To get to Echo Canyon from the resort, go out the back exit and take a left on N 64th St. (Invergordon Rd.) Go about a mile and take a left at the first 4 way stop sign on E MacDonald Dr. Go a mile or two until the road turns sharply right, where you will take a left up a hill onto N Echo Canyon Pkwy. There is bike parking on the top of the hill, otherwise, it is about a 3.5 mile walk or cab ride. It is very difficult to park around there so driving wouldn't be recommended.
The Echo Canyon trail is much more consistently steep than the Cholla trail and is considered to be more difficult athletically. It also has steeps where if you don't hold on to the provided railing, you could easily get seriously injured. At least in the case of my wife, it was much better, however, for dealing with vertigo since you never got near steep cliffs that didn't have a fence to catch you. Though the danger is probably much higher since you are walking up/down what looked to me as a 45 degree slope on hard rock for maybe 100ft without a break, but with a railing.
The Echo Canyon Trail will probably take the typical person a bit longer than the Cholla trail.
Through and Round Trip
Instead of hiking one trail to the top and reversing your steps you can hike over the top from one side to the other. When you get to the other side, you can then walk around the mountain on the street if you are tired or reverse your way up over the top for a complete round trip. After doing the resort walk up to post 18 on the first day, summiting via Cholla trail on the second, summiting via Echo Caynon Trail on the 3rd, I did the complete round trip from the Cholla to Echo Canyon and back on the 4th. It took me a solid 3 hours for the complete.
The Canal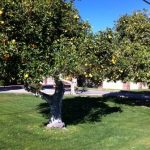 In the area of Scottsdale I stayed, the canal ran east/west parallel and a bit south of Camelback road. As it flows through downtown, marketers start to consider it a "waterfront" which I find hilarious. The canal has a wide dirt path on each side that is amazing for running. It is said to go for many miles, though we only ran a couple of miles at a time so didn't see much of it. For me it is the prefect running surface. It would also be a nice place for a leisurely bike ride. From the Phoenician, take a right onto N 64th St. (Invergordon Rd.) out the back gate and walk straight for a mile or so until you hit the canal. You will see a lot of orange trees on your way.
Dave DAVE'S ADVENTURES
Golf Hotel Phoenix Spa Starwood Tennis
Dialogue & Discussion