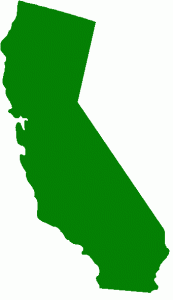 My, now, wife and I needed to fly out to LA last minute due to a death in her family. The funeral was planned for the next day, so we needed to leave that night. I checked the prices of last minute tickets (BOS-LAX) and they were astronomical (it was the weekend before Easter so everyone was on vacation). I then called the airlines and asked about their bereavement fares, still sky high. Luckily, I usually keep a bunch of miles around for emergencies. This qualified. I had to use double AA miles, so it was 100,000 points for the two of us, but that seemed better than the thousands we would have spent on the bereavement fares.
We almost missed our plane
So we actually made these arrangements on the phone while in the taxi to the airport. We ticketed as we unloaded from the cab. This proved to be a bit of a problem. We walked up to the check in counter with less than an hour till takeoff. The lady behind the desk told us that our reservation wasn't ticketed (we later found out that it takes some number of minutes to go through but we walked too fast). We couldn't wait, so we agreed to pay the ticketing fee again. She started to do that and then said the reservation was broken since we now paid twice. I said fine, please give me a gate pass and you can figure out how to fix the PRN while we are running so we don't miss the flight. The American agent refused. A while later she fixed the record and sent us on to the gate. Amazingly, we just made the plane. Good thing we weren't checking bags!
We arrived in LA, grabbed our $28/day Thrifty car and headed out to her aunt's house in the suburbs. We stayed there for a few days spending time with family. When it was time to head home, we realized that we were already on the West Coast, had some spare time and could change our ticket for free since we bought it with double miles. We decided to drive the Pacific Coast Highway (PCH) north and fly back from San Francisco (SFO) on Sunday.
Wednesday
We drove North from Calabasas stopping for lunch at Andrias Seafood (1449 Spinnaker Sr., Ventura, CA) and ending up in San Simeon, just south of Big Sur that evening. We found an excellent value at the roadside Courtesy Inn.
Courtesy Inn
9450 Castillo Drive, San Simeon, CA (805-927-4691)
It surely wasn't the fanciest place in the world, but it was clean and we only paid $54+tax per night (AAA rate). It had a pool and a coin washer/dryer which we happened to need.
Thursday
We continued to drive and quickly entered the Big Sur region. It was beautiful. We stopped by the side of the highway to see elephant seals on the beach. We hiked approximately 4 miles on the Salmon Creek Trail. Around midday we hiked up the Andrew Moralla Trail for a bit over 2 hours which was a lot of fun. Too bad we were getting hungry, I would have loved to have completed the ~9 mile loop. We hopped back in the car and continued on to Monterrey. We had "lunch" (including a great Gumbo) around 4pm at Fishwife Seafood Cafe (789 Trinity Ave., Seaside, CA, 831-394-2027). We then toured around Monterrey for an hour or so and then finished the drive to San Francisco. Based on a friend's recommendation, we stayed at the Chelsea Motor Inn
Chelsea Motor Inn
2095 Lombard St San Francisco, CA 415-563-5600
Although there was no lobby or amenities, the room was very nice and what a great value for the money. We paid $74+tax (AAA rate) for a place in Cow Hollow! The best part of all — FREE PARKING!
Friday
We spend the morning walking around the Marina and taking a cable car ride. We then had lunch with a friend of mine (who I met on a train in Austria 10 years earlier — a story for another day) at a Thai place in Haight Ashbury. We then jumped in the car to tour around SF at a faster pace ending up at another friend's house in Presidio Heights. We spent a few hours with him, his wife and their baby daughter before getting back in the car and heading up to Napa. We then headed up to Yountville, to one of my favorite restaurants, Bistro Jeanty. We then went to the hotel, the Gaia in American Canyon.
Gaia
f/k/a Gaia Napa Valley Hotel now, the DoubleTree by Hilton Hotel & Spa Napa Valley 3600 Broadway Street American Canyon, CA 707-674-2555
As the Gaia it was a very nice hotel at a reasonable price. I have no idea what what it is like now, though.
Saturday
On Saturday morning we drove back to Yountville and rented bicycles from Napa Valley Bike Tours. We then biked Dry Creek Road to Oakville Grade. A couple of hours later we ended up at the Oakville Market for lunch. We then biked to Cakebread Vineyards where we split a red only tasting (it was only ok). Of course, we ended up getting a flat on one of the bikes, so I raced to the bike shop and sent the staff to pick up the bike. I then picked up my wife and we drove to a nearby vineyard and where met up with a bunch of my friends from business school. After relaxing there for a bit we went back to the hotel for some needed gym time. We went to dinner with my b-school buddies at Cuvée
Cuvee
1650 Soscol Ave.
Napa, California 94559
707-224-2330
I had the pork shoulder which was ok and the mussels which were excellent. The atmosphere was excellent especially considering they gave us the private dining room for our group and we brought plenty of wine.
We then went back to stay at the Gaia another night.
Sunday
We woke up and drove to Berkeley, a short detour on the way to the airport. We had lunch at Venus in Berkeley [expand title="Restaurant Details/Review" id="venus"]
Venus Restaurant
2327 Shattuck Ave., Berkeley, CA
510-540-5950
I had the chicken sausage omelet. It was good, but other stuff looked better. My wife had the veggie scramble which was pretty good, though we probably shouldn't have ordered it for breakfast. We skipped them, but the French toast and pancakes looked great. A nice place to stop and organic to boot.
We continued on to SFO to catch our 1:30pm flight back to Boston.
Dave DAVE'S ADVENTURES
american airlines bereavement los angeles Napa Pacific Coast Highway san fransisco
Dialogue & Discussion