20% Off Wyndham / Days Inn / Ramada / HoJo
I found out about a secret deal from our Brazilian friends at USA Cupom. Readers of USA Cupom get 20% off most hotels in the Wyndham family.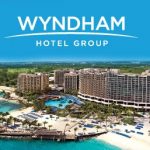 Procedure:
You can then either:

Go to Wyndham's website by clicking here and searching for the city and dates you are interested in.
Call Wyndham's special discount hotline at 800-525-5501 and follow their instructions. You will need to tell them that 1000007487 is your corporate/group id to get the discounts.
Go directly to the website for a specific brand in the Wyndham family:
If you want to find out more about discounts for Brazilians, sign up for for USA Cupom here. You will need to confirm your email address. Note that USA Cupom isn't sending emails to its English subscribers yet, so you won't need to worry about that. You can also always opt-out using the "unsubscribe" button on the bottom of the page if you are no longer interested in the discounts.

Please note that the former company code of 1000009537 is no longer active.
Dave POINTS BLOG
Hotel Travel Wyndham
Dialogue & Discussion