Sao Nam – Kuala Lumpur, Malaysia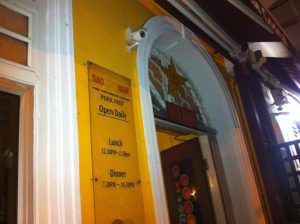 Sao Nam may have been the highlight of my trip to Malaysia. It is simply the best Vietnamese food I have ever had (and I've been to Vietnam).
It is in the Bukit Bintang neighborhood (full of expats, bars and restaurants) near where I was staying. I went there about 5 times in the two weeks I was there since it was so good, relatively healthy and seeming safe (unlike much of the food around that seems pretty questionable). Their presentation was impeccable (see pictures) and the food tasted amazing. They did have one issue, that by 9pm they were usually out of about half or more of their dishes. You may want to get there early in the evening if you have a specific dish in mind.
My experience with the dishes:
goi cuon (fresh prawn spring roll) – Great (see picture)
beef la lot (miced beef appetizer) – Great (see picture) and I don't usually like Asian beef – tons of flavor
bun thit noung (grilled lemongrass chicken salad) – Very Good ~RM20
banh xeo (vietnamese crispy pancake) – Great folded pancake with tons of ingredients RM28-32
chicken curry – Pretty Good, comes in a clay pot, order rice seperately
bun thit noung (grilled lemongrass beef salad) – Great, beef was crispy and very flavorful ~RM20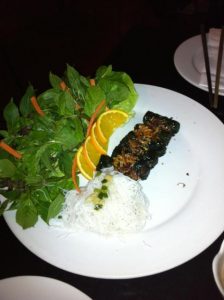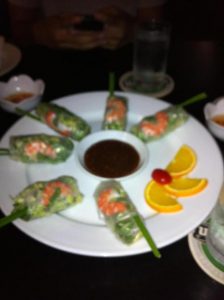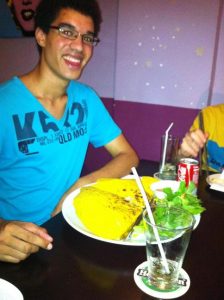 25 Tengkat Tong Shin
Bukit Bintang
50200 Kuala Lumpur
Malaysia
+60 3-2144 1225
Lunch: 12.30pm to 2.30pm
Dinner: 7.30pm to 10.30pm (though expect them to be out most things you would want by 10pm)
Dave DAVE'S RESTAURANT REVIEWS
Vietnamese
Dialogue & Discussion