M.A.X. Pass – Unlimited Skiing
The M.A.X. pass is gone. It was great while it lasted. It has been replaced by the Ikon Pass. The Ikon pass includes some additional large mountains though is more expensive and doesn't come as an add on option if you already have a home mountain. Please see an exhaustive write up I did on the Ikon Pass, Epic Pass and all of the mountains they provide access to here. The table shows key stats like acreage, base altitude, points hotels and nearby airports.
Historical page: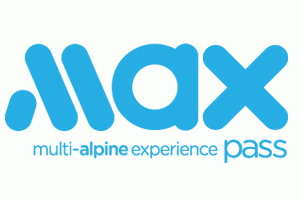 Ok, so the Max Pass isn't free, but once you buy it, you can ski some of the best mountains in the world for no additional cost. The key to the pass is that you buy it once and then can use it to ski up to 5 days at EACH of their 25 39 (22 for 2015-2016) mountains. In theory, that would be up to 125 days of skiing (longer than North America's season), however, many of the mountains are not worth traveling to, so that is very theoretical. Regardless, you can get a ton of skiing each year at great mountains for very little money. I am writing this from the perspective of someone that lives on the east coast so including some of the better east coast "driving mountains" in the mix of the worthwhile even though no one would fly from California for them.
Next year's Max Pass is available for $599. NO BLACKOUT DATES!
Alternatively, you can purchase certain qualifying season passes to the mountains listed below and then buy the Max Pass as an add-on for $299. Note that the big catch with the Add-on is that it doesn't cover any mountain that the underlying pass covers. This means that if you get an underlying pass that doesn't include holidays, you will not be able to ski holidays at anywhere covered by that pass. For example, if you were to buy Boyne's Silver New England Silver (currently $709), you would be blacked out from holidays at Loon, Sunday River and Sugarloaf. For the 2015-2016 season, I considered purchasing the Silver New England with the Max Add-on until I learned about this catch and just went with the regular Max Pass instead.
Plane Worthy Mountains
Big Sky (Montana) – Big Sky (5,800 acres) is my favorite mountain of all time. It is utterly humongous. The only mountains of similar scale include Whistler/Blackcomb and newly the combined Park City resorts. There are also so few people on the mountain that you could have acres to yourself. This place seems to NEVER have lines (other than on a tram that services only Expert and Extreme terrain). BTW, if you are used to the ratings system at another mountain, start on the greens and work your way up. You will find glades with real moguls at a good pitch still marked blue. If they mark something a double black, they are very serious about it. One of their easiest doubles is a 39 degree gully. At 50 degrees, they require you bring avalanche gear. But if you are looking for a cruiser, don't fret. They have countless miles of blue terrain where you will still find fresh corduroy at 3:59pm. To get to Big Sky, use your United points and fly to Bozeman Airport stopping over in Denver. About an hour drive from Bozeman. Bozeman Airport is a delight btw. No points hotels, but I've stayed at a $100/night Airbnb a reasonable walk to the lifts (or free shuttle). You get 5 free days at Big Sky with the Max Pass and then each additional day is $10 off with the pass (bringing them down to about $90/day, a deal for such a great mountain). Note that Big Sky is a bit old school, so you need to go to mountain services each day to have them print you a ticket.

Airbnb
With the Chase Reserve, may also be worth considering directly booking with ultimate rewards the Huntley Lodge which is on mountain. I haven't stayed there but was in there lobby and it seemed like it could be nice.

Steamboat (Colorado) – Steamboat (2,965 acres) is a wonderful mountain with minimal crowds. It is about a half hour or so drive from Hayden airport with direct flights from certain Delta, American and United hubs. Alternative is to drive 3-6 hours (depending on the weather and car) from Denver. I won't be doing that again. Steamboat Springs itself is an adorable town that you can almost walk to from the mountain. Tons of restaurants along with a nice library and museum for the kids. There is also an indoor water park in town. Note if you go during a holiday season, the good restaurants fill up months in advance, but the Sheraton's casual restaurant will serve you in the lobby if needs be and is surprisingly good. You get 5 free days at Steamboat with the Max Pass. A great value considering tickets are about $140/day. At least at these prices, Steamboat can afford RFID, so you can leave your Max Pass in your sleeve pocket the whole time.

Starwood: Sheraton – on mountain; wonderful hotel
Hilton: Hampton Inn
With the Chase Reserve, may also be worth considering directly booking with ultimate rewards the The Ptarmigan Inn which is on mountain. I haven't stayed there but may try it soon.

Winter Park (Colorado) – Winter Park (3,081 acres) is a serious mountain a short ride from Denver. It is big with lots of serious terrain. It is split up into territories including the main Winter Park, Mary Jane (a bunch of steep mogul runs off an express lift — serious quad workout), Vasquez Ridge, Parsenn Bowl (wide open skiing), Eagle Wind (amazing glades with no crowds), the Cirque (side country, closed when I was there). The downside is that the mountain gets pretty crowded given how close it is to the city. Also, trying to park there on a weekend wasn't fun. Get there late and you park across the highway and take a shuttle to the far end of a village where you then get to walk to the lifts. Not a big deal for a couples weekend, but not so easy if you are dragging a little one. Limited points hotel options around, just a Best Western Winter Park in the town of Winter Park (15 min drive) and a Holiday Inn Express in Fraser (30 min drive). The HI Express was very nice though and walk-able from a large supermarket and day care with a drop in option half the price of on-mountain (though didn't try it). Also note that Winter Park's base is at a pretty high elevation, if you are altitude sensitive, consider giving yourself a couple of days in Denver and/or getting some meds before you go. Tons of direct flights on points to Denver. Get 5 free days at Winter Park with the Max Pass

Best Western: Best Western Winter Park in the town of Winter Park (15 min drive)
IHG: Holiday Inn Express in Fraser (30 min drive). The HI Express was very nice though and walk-able from a large supermarket and day care with a drop in option half the price of on-mountain (though didn't try it).

Copper (Colorado) – Copper (2,465 acres) is a major mountain a short drive from Denver. While I haven't been to Copper, it is certainly on my list to try. Downside is the limited choices for point hotels. Tons of points options to get to Denver, of course. Get 5 fre days at Copper Mountain with the Max Pass
Alyeska (Alaska) – Alyeska (1,400 acres) has been added to the pass for the 2016-2017 season. It is known for getting tons of snow. While I haven't personally been to Alyeska, it is on my list to try soon. Downside of Alyeska is that you need to fly to Anchorage, but it is under an hour drive from there. Alaska airlines (which will be joining the OneWorld Alliance in time for next ski season) handles over half the passengers at ANC but there are also some options for flights on JetBlue, United and Delta for those accumulating points in other alliances. You get 5 free days at Alyeska with the Max Pass.
Mt. Bachelor (Oregon) – Mt. Bachelor (3,683 acres) is a significant mountain in the Pacific Northwest. It's 20 miles from Redmond (RDM) Airport serviced by Alaska Air (soon to be part of Oneworld) with direct flights to LAX, SLC, SFO, SEA and PDX along with some United flights. Most hotels are in nearby Bend, OR You get 5 free days at Mt. Bachelor with the Max Pass.
Crested Butte (Colorado) – Crested Butte has been added to the pass for the 2016-2017 season. It is over 4 hours from Denver airport so not the easiest to get to. You get 5 free days at Crested Butte with the Max Pass.

With the Chase Reserve, may also be worth considering directly booking with ultimate rewards the Grand Lodge (a walk across the village) or Elevation Lodge (near the lifts and kids area).</li>

Solitude & Brighton (Utah) – Solitude (1,200 acres) and Brighton (1,050 acres) are on the smaller side of the big western mountains but are on the Max Pass and only about 45 minutes from SLC airport. I've skied both and love them. Solitude's base is a bit lower and has more of a resort. Brighton has longer runs and tends to get a bit more snow with its slightly higher elevation. They are under a 10 minute drive from each other and there is a trail to ski between them though it is often closed. Full day kids lesson for 3-4 year old is $200 (9am-4pm with 2x 1 hour semi-private lessons). You get 5 free days at Solitude AND 5 free days at Brighton with the Max Pass.

On mountain lodging includes the Inn at Solitude advertising $339/night holiday rate and $269/night regular rate for a regular room and 4/5 on TripAdvisor. I stayed at the Inn and the service was excellent though casual. The Honeycomb restaurant next door is great for dinner.
There is some type of hostel type lodging at Brighton.
It is possible to stay at a hotel in the valley and commute up the Big Cottonwood Canyon road to the mountains. A reasonable plan if it isn't expected to snow, but in heavy snow the roads can temporarily close and most of the time they require either 4 wheel drive or chains. The closest neighborhood to the mountains is called Cottonwood Heights. There is a Marriott Residence Inn and a Hyatt Place there.
Other Western/MidWest Options
And get 5 days with the Max Pass each at the following mountains:
Crystal Mountain, Washington (2,600 acres)
The Summit at Snoqualmie, Washington (1,994 acres)
Cypress Mountain, British Columbia (600 acres)
Lee Canyon, Nevada (445 acres)
Boyne Highlands, Michigan (435 acres)
Boreal Mountain, California (380 acres)
Stevens Pass, Washington (1,125 acres)
Fernie Alpine Resort, British Columbia
Kicking Horse Mountain, British Columbia
Kimberley, British Columbia
Nakiska Ski Area, Alberta
Buck Hill, Minnesota
Eldora Mountain, Colorado (680 acres) – 21 miles from downtown Boulder and accessible on a public Ski Bus for $9 round trip in about 45 minutes. Could be worth it if you are nearby. Though those altitude sensitive should note that its base is 9,200ft and peak is 10,600ft.
Mountain High, California
Top East Coast Options
Additional East Coast Options
And get 5 days each at the following mountains:
Snowshoe, West Virginia (251 acres)
Blue Mountain, Ontario (250 acres)
Wachusett, Massachusetts (110 acres)
Stoneham, Quebec
Mountain Creek, New Jersey
Mount Sunapee, New Hampshire
Click Here to get your M.A.X. Pass for $599 or Add-On Pass for $299. This is less than I paid for the 2015-2016 season. Pricing scheduled to increase on May 2, 2016.
The key alternatives to the Max Pass have few or no options on the east making them less attractive to east coast-based skiers, however, they can be great options for others. The major alternatives are the Epic Pass and the Rocky Mountain Super Pass.
The Epic Pass is currently $809 and includes unlimited skiing at Vail, Beaver Creek, Breckenridge, Keystone, Park City, Heavenly, Northstar, Kirkwood, Wilmot, Afton Alps, Mt. Brighton, Perisher and Arapahoe Basin.
The Rock Mountain Super Pass Plus is currently $499 and is eligible for the Max Pass Add-on. Though there is a lot of overlap with the Max Pass, the key benefit is that you get unlimited Winter Park and Copper instead of 5 days at each and you get 6 days at Steamboat instead of 5 but only 3 days at Alyeska instead of 5. You also get unlimited Eldora, 3 days at Crested Butte, and 7 days at each of: Mt. Ruapehu (New Zealand), Cardrona Alpine Resort (New Zealand), Tomamu (Japan), Alts Bandai (Japan) and Nekoma (Japan).
Epic Pass Points Hotels
Vail, CO (5,289 acres)

Starwood: Sheraton Mountain Vista Villas
Marriott: Marriott
IHG: Holiday Inn

Beaver Creek (1,832 acres)

Hyatt: Park Hyatt, The Residences at Park Hyatt
Starwood: Westin Riverfront Resort, Westin Riverfront Villas
Marriott: Ritz-Carlton at Bachelor Gulch

Breckenridge, CO (2,908 acres)

Hilton: DoubleTree
Hyatt: Hyatt Main Street Station
Marriott: Mountain Valley Lodge

Park City, UT (7,300 acres)

Hilton: Hampton Inn & Suites, Waldorf Astoria, DoubleTree)
Hyatt: Hyatt Escala
IHG: Holiday Inn Express Hotel & Suites
Starwood: St. Regis Deer Valley
Marriott: Park City Marriott, Marriott's MountainSide, Marriott's Summit Watch

Heavenly, Lake Tahoe (4,800 acres; base at 6,450)

Hyatt: Hyatt Regency, Northstar Lodge

Marriott: Grand Residences, Timber Lodge
Northstar, Lake Tahoe (3,170 acres)

Hyatt: Hyatt Regency, Northstar Lodge
Marriott: Ritz Carlton

Kirkwood, Lake Tahoe (2,300 acres): N/A</ul>

Non-Pass Major Mountains with Points Hotels

Aspen/Snowmass (Colorado)

Hyatt: Hyatt Grand, Hyatt Mountain Lodge
IHG: Holiday Inn Express Snowmass Village
Starwood: St. Regis, Westin Snowmass

Mammoth (California)

Starwood: Westin Monache<.li> </ul>
Whistler/Blackcomb (British Columbia)

Starwood: Westin
Hilton: Hilton

Jackson Hole (Wyoming)

Hilton: Hampton Inn (19 min), Homewood Suites (21 min)

Bonus Info for fellow Bostonians

Airlines that fly direct from Boston to ski destinations

Salt Lake City (SLC): Delta
Denver (DEN): Southwest, United, Jet Blue

Airlines that fly direct from Boston to ski destinations with one stop:

Redmond, OR (RDM) – Bachelor(50 min): Alaska (SEA, PDX), Delta (SLC), United (DEN, SFO), American (LAX)
Bozeman, MT (BZN) – Big Sky(64 min): United (DEN), Alaska (SEA), Delta (MSP, SLC)
Reno, NV (RNO) – Heavenly(61 min), Squaw (52 min), Northstar (45 min): American (Various), Delta (SLC), Southwest (DEN), United (DEN), Jet Blue (JFK)
Aspen, CO (ASE) – Aspen(11 min), Snowmass (13 min): United (DEN)
Yampa Hayden, CO (HDN) – Steamboat(35 min): United (DEN)
Vancouver, BC (YVR) – Whistler(124 min): Air Canada (YUL, YYZ), American (DFW), United (ORD), Delta (SEA, MSP)
Mammoth Lakes, CA (MMH) – Mammoth(21 min): Alaska from LAX
Jackson Hole, WY (JAC) – Jackson Hole(45 min): United (DEN), Delta (SLC)
Dave DAVE'S ADVENTURES
american airlines Delta Airlines Hilton IHG Marriott ski skiing United Airlines
Dialogue & Discussion