Liberty Hotel – Boston, MA
I stayed here in December of 2011 and had very mixed experience.
Events
Their event management staff did a wonderful job putting on an event I attended at the hotel with tasty food, quality drink and a very nice space.
Rooms
The room was very nice (even though my view was into the conference rooms of the building about 50 feet away). The King bed was very comfortable and otherwise a fine room. To my surprise, I couldn't find a picture of a room with my view on their website 🙂 They also didn't have lotion in my room which was strange for a hotel of this quality, so I assume that was a housekeeping oversight. The room was of normal size for a nice hotel.
The Liberty Bar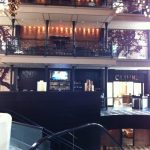 After the event, I went to the Liberty Bar with a handful of people. It was a Thursday night, their big "Fashion Show" night. It certainly appeared to be at some level of trendy. I may be too old to parse it exactly, so I can't really say if it was up and coming, hot, or waning though I would guess the ladder since it has been around for a few years. The ambiance was actually fine and it wasn't too crowded in the area we were in. The big issue was with the cocktail service. It was horrible. There would be a minimum of a 20 minute wait between server appearances. The worst part was when we wanted to go to sleep. After asking for our check and a lite bite to go, she was no where to be found. We asked two managers to find her to no avail. We finally went to the hotel front desk to tell them we are leaving and she could leave the bill for the morning when we finally found her. An ~18% gratuity was already added (can we say misaligned incentives). She certainly didn't deserve it, but I was too tired to fight it.
Clink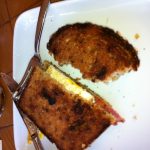 We had breakfast at Clink. The food and service were fine. It was fairly expensive, but probably what would be expected for a restaurant at a hotel of this level.
"Health Club"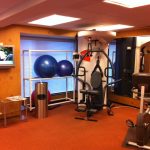 They actually call it a "Health Club". There are 2 treadmills, 2 lower-end elliptical, 1 cable based weight machine, dumb bells up to 45 lbs, one dumb bell bench and 3 fitness balls. At around 9AM, the tiny room was filled by the 6 people there ahead of us. We tried to work around the others, but got a pretty terrible workout. I would have been totally happy to find this gym in a Best Western, but there was nothing fitting to the name, "Luxury Collection". I understand that the hotel is primarily about indulgences such as late night drinking and New Years Eve, but those who over indulge the night before often want to pretend that they can "work it off" in the morning.
Front Desk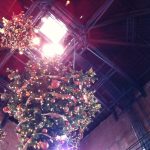 The front desk appeared to be understaffed and of mixed quality. At the original check-in, Emily was able to handled my multiple room check in smoothly. They were not able to provide much for SPG Gold, but I am used to that. Upon check out, after waiting 10-15 minutes in line, they had a hell of a time figuring out how to print an invoice for my prepaid room. They had no way whatsoever of putting the room and incidental charges on the same bill or putting multiple rooms on one piece of paper. Not that it mattered so much, it just seemed strange.
Address: 215 Charles Street, Boston, MA 02114
Phone: (617) 224-4000
Website: libertyhotel.com
Dave DAVE'S ADVENTURES
Boston Hotel SPG Starwood
Dialogue & Discussion